Please Help Us To Build A New Home For Our Children
Thanks to generous people, just like you, we have been able to acquire some land to use, where we plan on building a new home for the children to live. Please help us to achieve our goals of building our own home, which will ensure that we are able to continue to support our orphans for many years to come. Please see our fund-raising page for more details by clicking HERE.
Welcome To Kazira Orphans
Welcome to Kazira Orphans. In 2022 we are grateful to be able to deliver services as part of our long-standing mission for changing orphaned children's lives. Our charter since 2009 has been to help children in need. Over the past 13 years, we have overcome many challenges and are delighted to reach this milestone.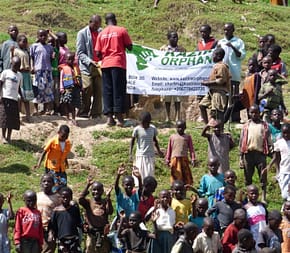 Our Mission is to serve humanity by providing security, feeding, shelter, love, care and education to orphans, widows and the less privileged.
Our children participate in educational programs and excursions, designed to develop their social and emotional skills, build self-esteem and improve their overall wellbeing. They are also provided with a roof over their heads, as well as food and shelter from the elements.
This experience provides children with a much-needed break from their current circumstances. Our children are inspired to see beyond the present and to have real hope and positive aspirations for their future.
As a direct result of past supporters, we have been able to acquire some land on which we plan to build our own home for the children. This will see us save the cost of our current rental accommodation, as well as provide us with a permanent solution to keeping a roof over the heads of our children and allow us to grow with the ever-increasing number of needy children that need our care.
Please support our current building fund-raising campaign, in order to help us to move forward and get our home built as quickly as possible.
Where We Are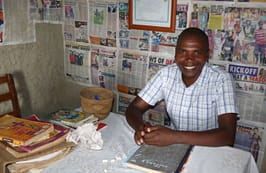 We are a fully registered non-governmental and not-for-profit organization, with our concentration around Lake Bunyonyi. We are dedicated to helping the children around Lake Bunyonyi in Uganda before we explode to other communities in Uganda. Lake Bunyonyi is known to be a place of birds because birds live with communities around Lake Bunyonyi. Therefore, to visit Kazira Orphans around Lake Bunyonyi, one needs to cross the second-deepest lake in Africa, after Lake Tanganyika in Tanzania.
To cross the lake, one needs to use a motorboat or canoe. It takes 10 minutes from the mainland of Harutindo, which is the mainland for every Ugandan that crosses the lake to get to the project or to get to their homes around Lake Bunyonyi whether in the islands that constitute Lake Bunyonyi. There are 29 known islands that make up Lake Bunyonyi.
Our Founder: Charles Kukunda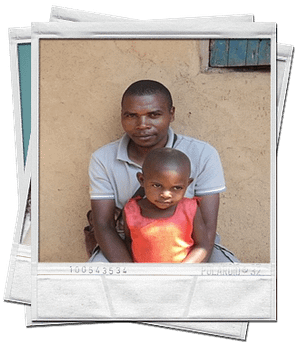 Charles Kukunda was born and raised around Lake Bunyonyi, where he and other community members identified a number of problems that were being experienced in their community, relating to high school dropouts, child labor, early marriages, and HIV/AIDS. Charles was himself a victim of the schools' problem. During his secondary school periods, he spent most of his time out of school and after his secondary schooling, he failed to get money to pay for his fees at the University.
He started working for an American investor in the café in Kabale town for two years, after which an opportunity presented itself in the form of Charles meeting a Dutch couple – Erik and Florens, who promised to link Charles with a sponsor when they got back to the Netherlands. Later, after much correspondence, Charles was finally sponsored and was able to join Kabale University in 2010. Charles was enrolled for a degree in ICT and completed his degree in 2013. Charles is therefore a University graduate who is very keen to help his community follow the route he passed through.
More Information About Kazira Orphans
Kazira Orphanage rests upon the principle of provision, holding fast to the ideal that providing children with an education equips them to become the decision-makers of tomorrow. Supplying students with a daily meal has become an important part of this program, as children need nourishment in order to learn.